We got official Merch!
We're finally back from Swedish vacation period and we're kicking it off by hitting you up with some of that long overdue official merchandise! We're doing this with our friends at
For Fans By Fans
[www.forfansbyfans.com]
so go check it out! We made these designs all by ourselves and we hope y'all will dig them!
Use the code FICSIT for 20% off all satisfactory merch through september 18th!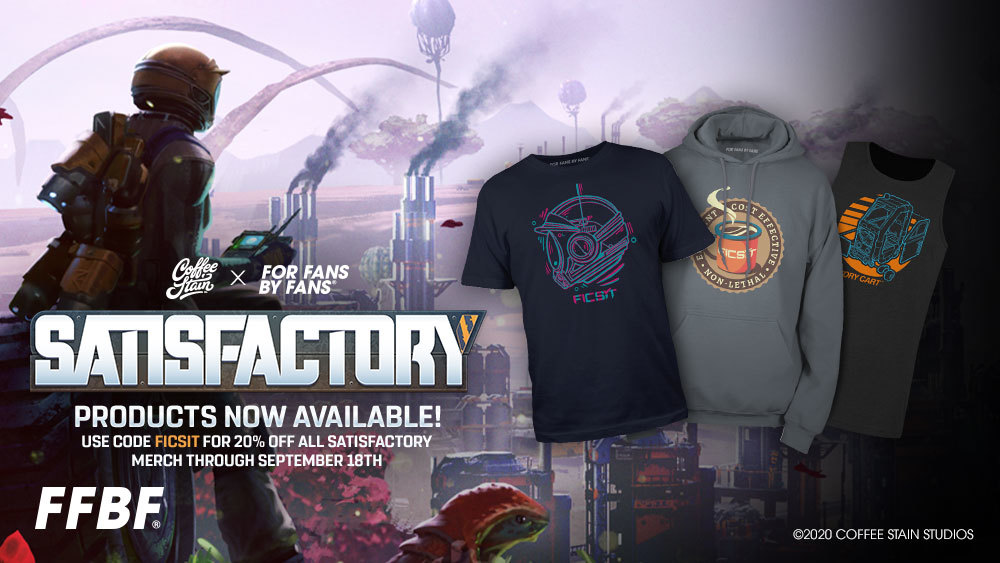 [www.forfansbyfans.com]
https://www.forfansbyfans.com/fandom/satisfactory

[www.forfansbyfans.com]
Please note that For Fans By Fans is US based and while they do ship internationally they have favorable shipping in the states. We're also looking into alternatives for non-US shipping.
Now that we're back from vacation we're also chugging along working on Update 4! We're currently in sort of the pre-production phase of this update so it's hard to say when we expect to have it ready but we'll let you know more as things progress!
Until then stay excellent!
Love,
Snutt