Introducing our Esports Expansion DLC – build PCs for elite esports teams!
Hello PC builders and welcome to v1.8.5, bringing a brand new career mode DLC. We're delighted to introduce our Esports Expansion, and we've also got 16 fixes & tweaks to the main game. Woop!
Esports Expansion!
Take on a new challenge with our brand-new career mode DLC, working as a tech support in esports. Create, fix and upgrade rigs for professional players, and help your team rise to the top!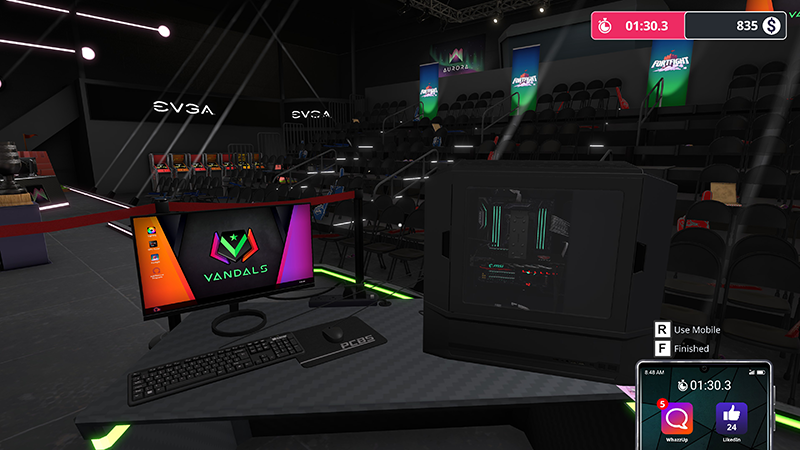 Start with a humble team, and rise up the ranks as you juggle demands from players, sponsors and the manager. Manage the team's tech budget, put the right sponsor parts in your builds, and try to remain calm when something crucial fails on match day.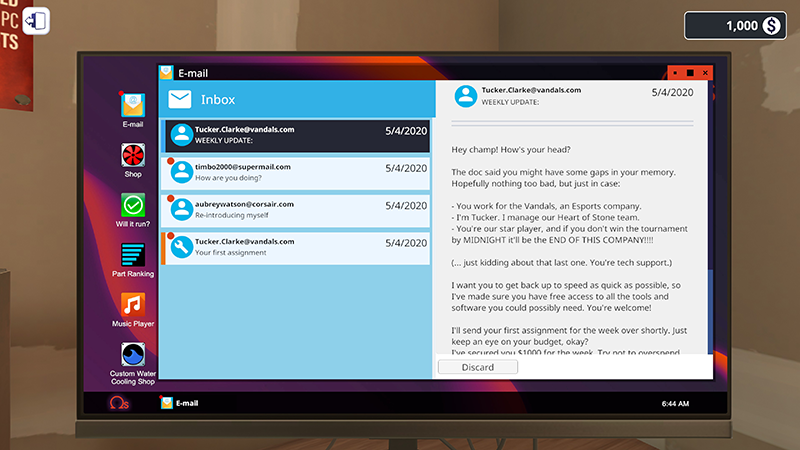 Spend the week in your workshop, dealing with emails from sponsors and managers and watching your phone for requests from players. Earn extra money by completing side jobs for players and your manager. But don't lose focus on the most important task – making sure the team's rigs are perfect for Saturday's big match.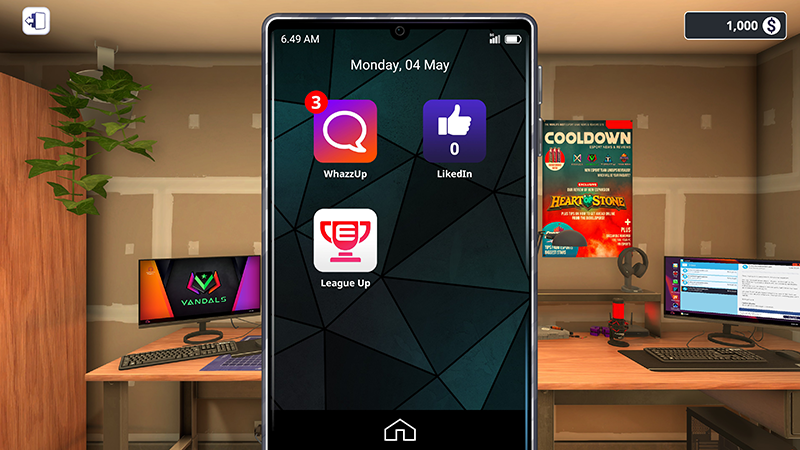 When match day arrives, set up and tweak the team's PCs in the backstage area, juggling last minute demands from tetchy players while keeping image-conscious sponsors happy. Work fast to complete any last-minute jobs before the stage door opens and it's almost game-time.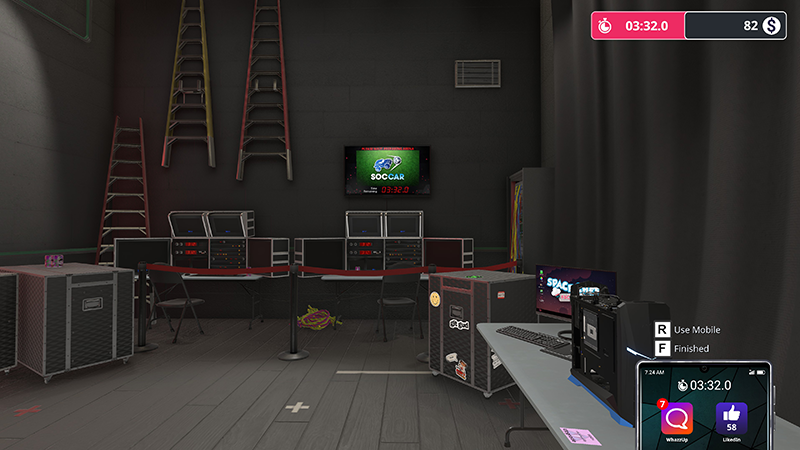 Head through the tunnel into the arena, double checking your messages before you set up your team's PCs on stage.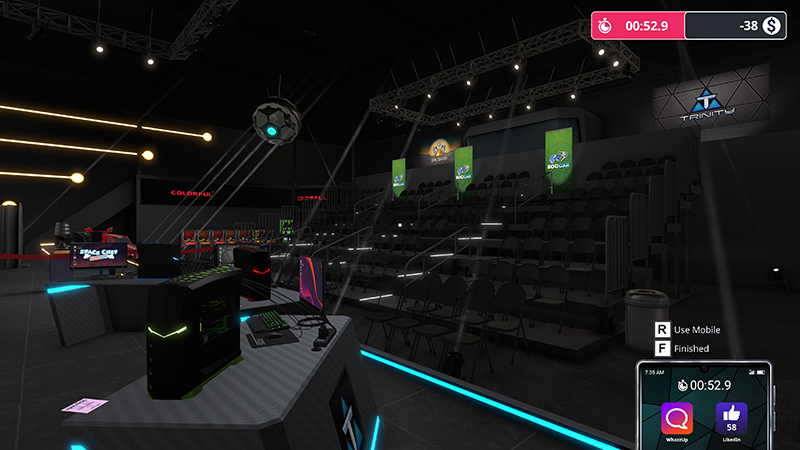 Hang backstage with a coffee while the match plays out. But don't relax too much – things can go wrong mid-game. Swift action at half-time could save the day for your team, or it could all fall apart.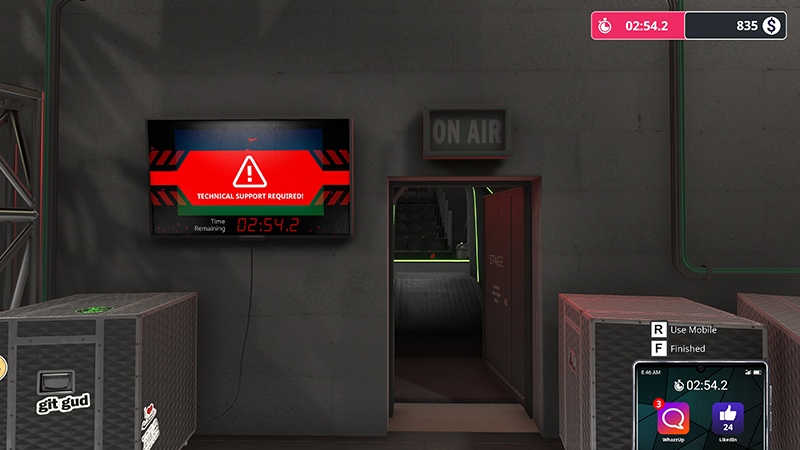 Help your team win matches and Likes will pour in via LikedIn. Keep it up, and you'll be offered a promotion, supporting higher profile players, gaining access to bigger budgets and a fancy new workshop. If your players keep getting results you'll soon be getting offers from rival teams.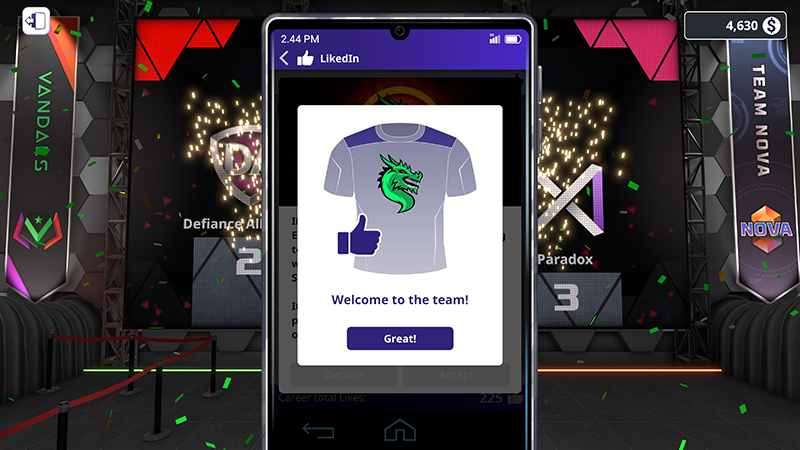 Main game – fixes and additions
Hold down Shift to sprint (main game and Esports Expansion)
Added a search to the Part Ranking app
Added a new case / reservoir compatibility tool to the Custom Water Cooling Shop
Added tabbing between R,G and B fields in the Lighting app
Fixed an issue where all SilverStone PSUs were priced at $100 – reported by Hubert on Discord
Fixed a typo in the name of the MSI MAG VAMPIRIC 010 case – reported by Smock on Discord
Large storage amounts are now formatted in Terabytes
Fixed various issues around objectives in lighting jobs
Improved RGB data for radiators and AIO coolers in shop and inventory
Improvement to the custom water cooling pipes UI – we now only show the undo button if there's something to undo
Fixed an issue where custom water cooling graphics cards did not appear in part ranking
Fixed an issue in the shop with the RGB status of NZXT Kraken Z Series coolers
Changed the order of "Place in delivery area" and "Complete by…" objectives
Improved distinction between static RGB and configurable RGB parts in store
Fixed an issue where infinite cash could be generated (albeit in very small amounts) – reported by Jacob on Discord
Made the text clearer around "Spend less than" objectives – reported by Merne A
We hope you enjoy the update. You can check out the Esports Expansion here!
Cheers,
The PC Building Simulator Team