Automation Update Releasing June 24th
The Automation Update finally has a date! All the new items announced in the last few weeks will be coming to Astroneer on June 24th! If you haven't been following our development streams,
(follow us on twitch here)
[www.twitch.tv]
allow me to get you all caught up on what you missed:
The Automation Update will be a free update to Astroneer that contains a full array of tools that work seamlessly with the existing game to give you an incredible amount of options to use custom logic to automate every part of your space bases and technology! There are a bunch of new items and modules we have showed off in the last few weeks on our streams, and here's a recap of all of most of them!
Auto Arms

Auto Arms are a brand new item being added that can move items between platforms, storage, and vehicles. These are at the core of Automation, and can be used in a variety of ways to automate tasks that would previously require manual intervention. You can also set a filter to Auto Arms to make sure they look for a specific resource to make smarter automation pipelines and/or to sort resources!
Auto Extractors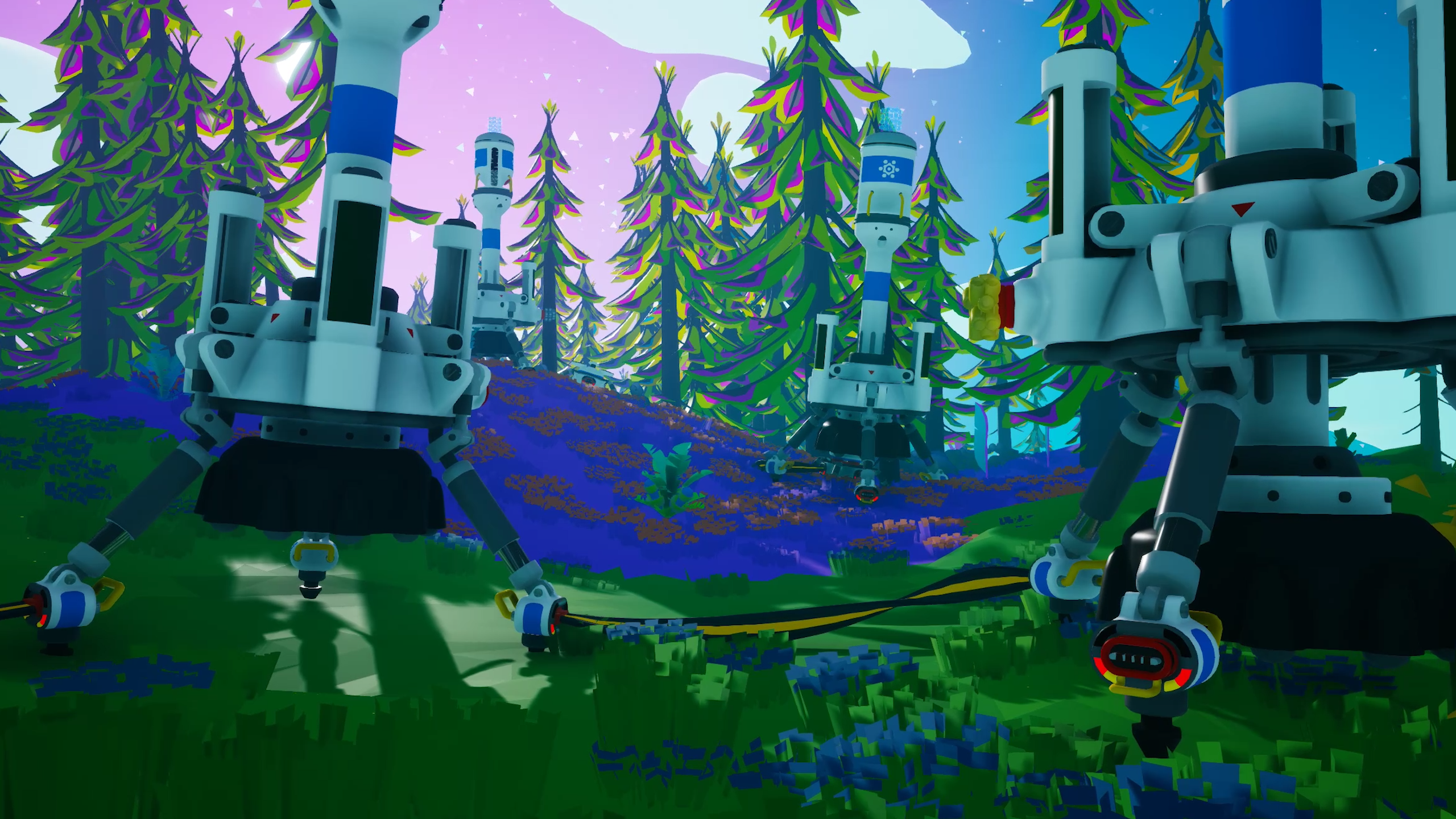 Auto Extractors can be used to gather resources automatically without deforming terrain and at a much higher efficiency. Place one on a resource node and it will gather 15x the resources from the same amount of raw resources when compared to gathering them manually with the terrain tool.
Storage Containers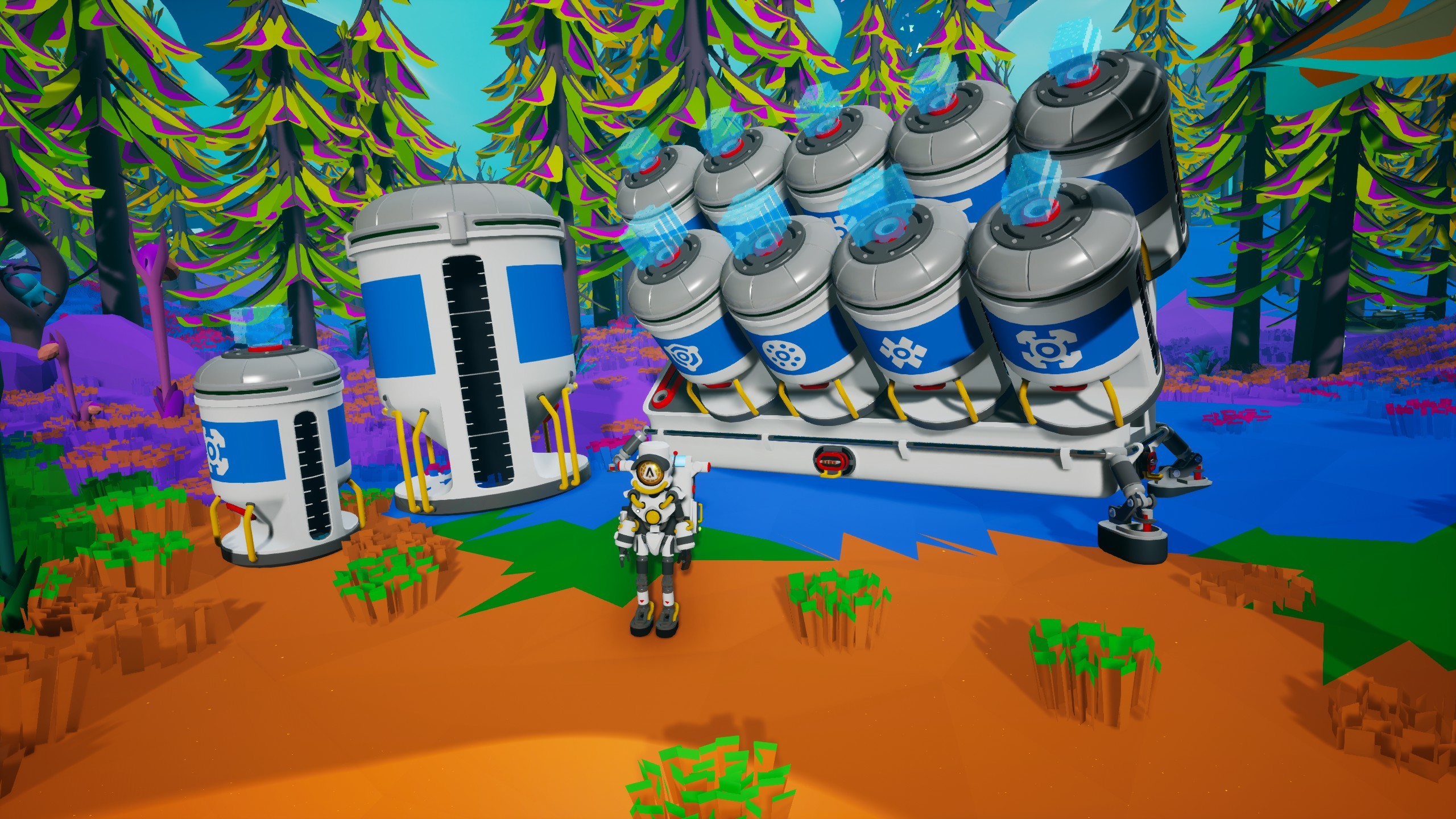 This update will feature Medium and Large Storage containers that can be used to consolidate one resource into it's reservoir. You can then grab single resources from them for crafting or Automation tasks.
Storage, Power, and Battery Sensors: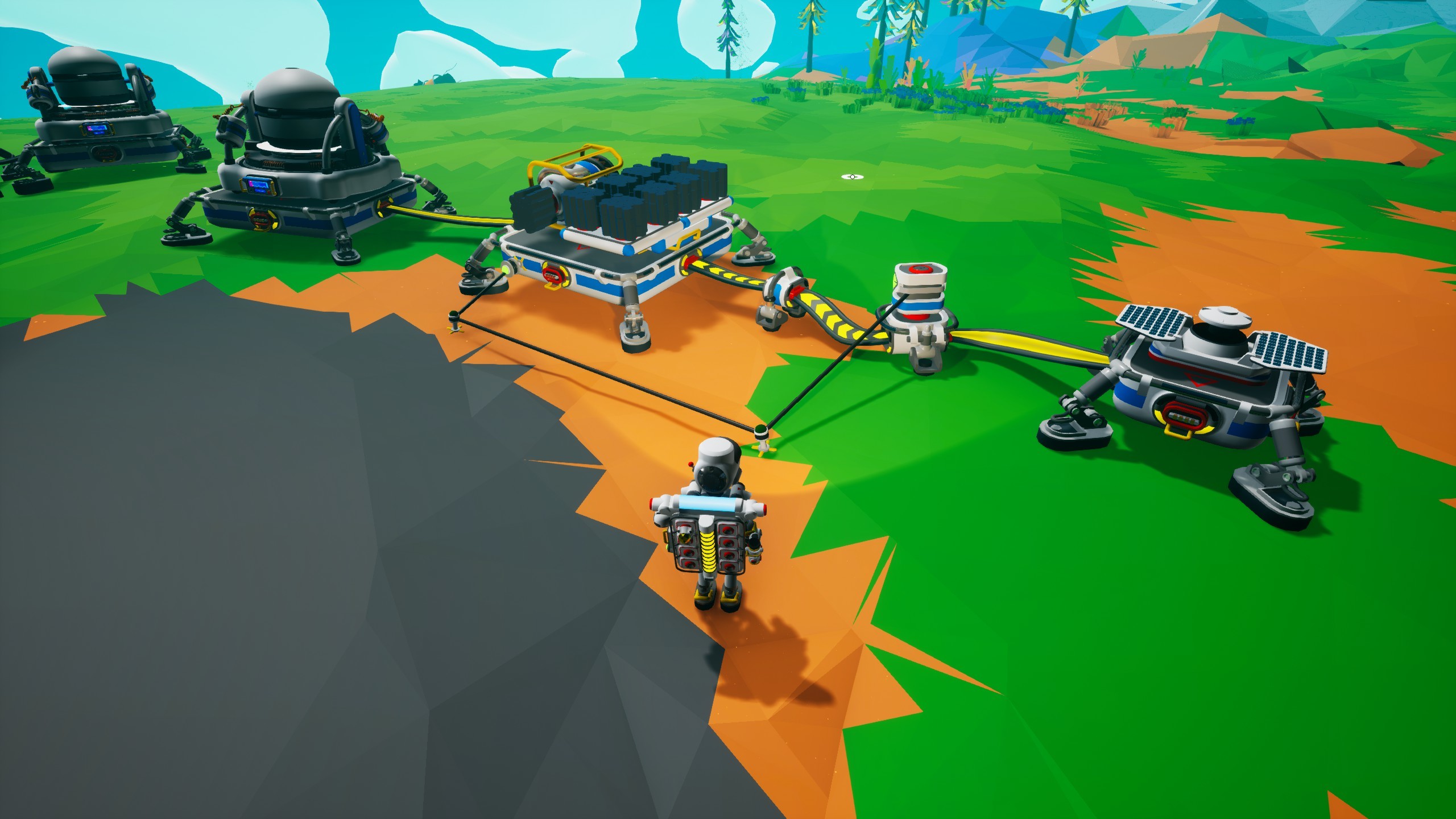 These new objects will allow you to create logic that can be used to automate a variety of tasks. Use the Power Sensor to trigger a backup generator when wind power dies down. Use a storage sensor to activate crafting modules based on a specific Resource Container. Trigger a battery sensor to make sure you are being as efficient as possible with generators and renewable energy.
Button Repeater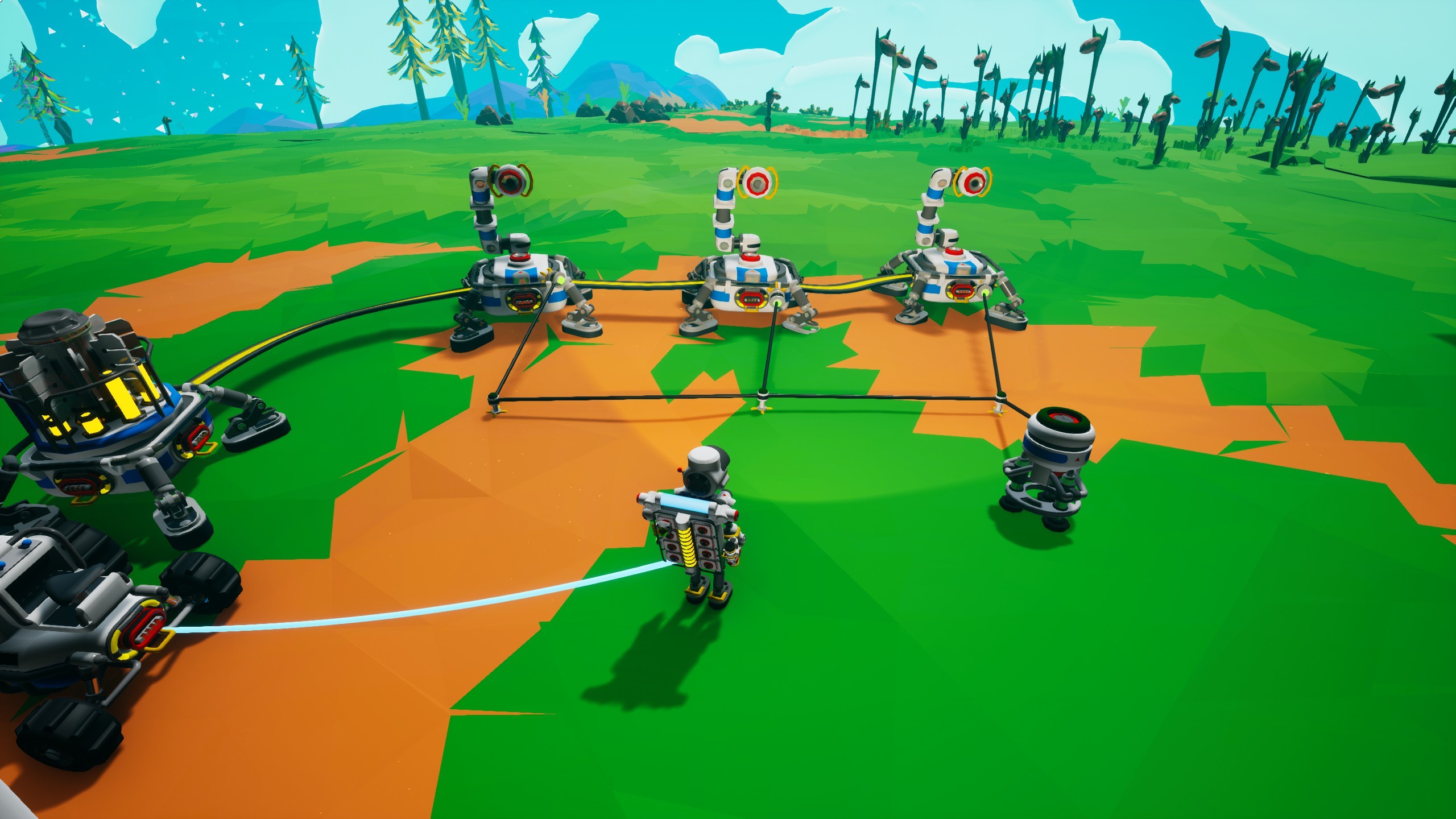 This new object passes an action that gets triggered on it to anything it is connected to. That means you can use a sensor to trigger an action, then pass that to multiple platforms, modules, or storages to make even more complex automation systems.
Along with lots of other new improvements, as well a new Suit that you can purchase in-game!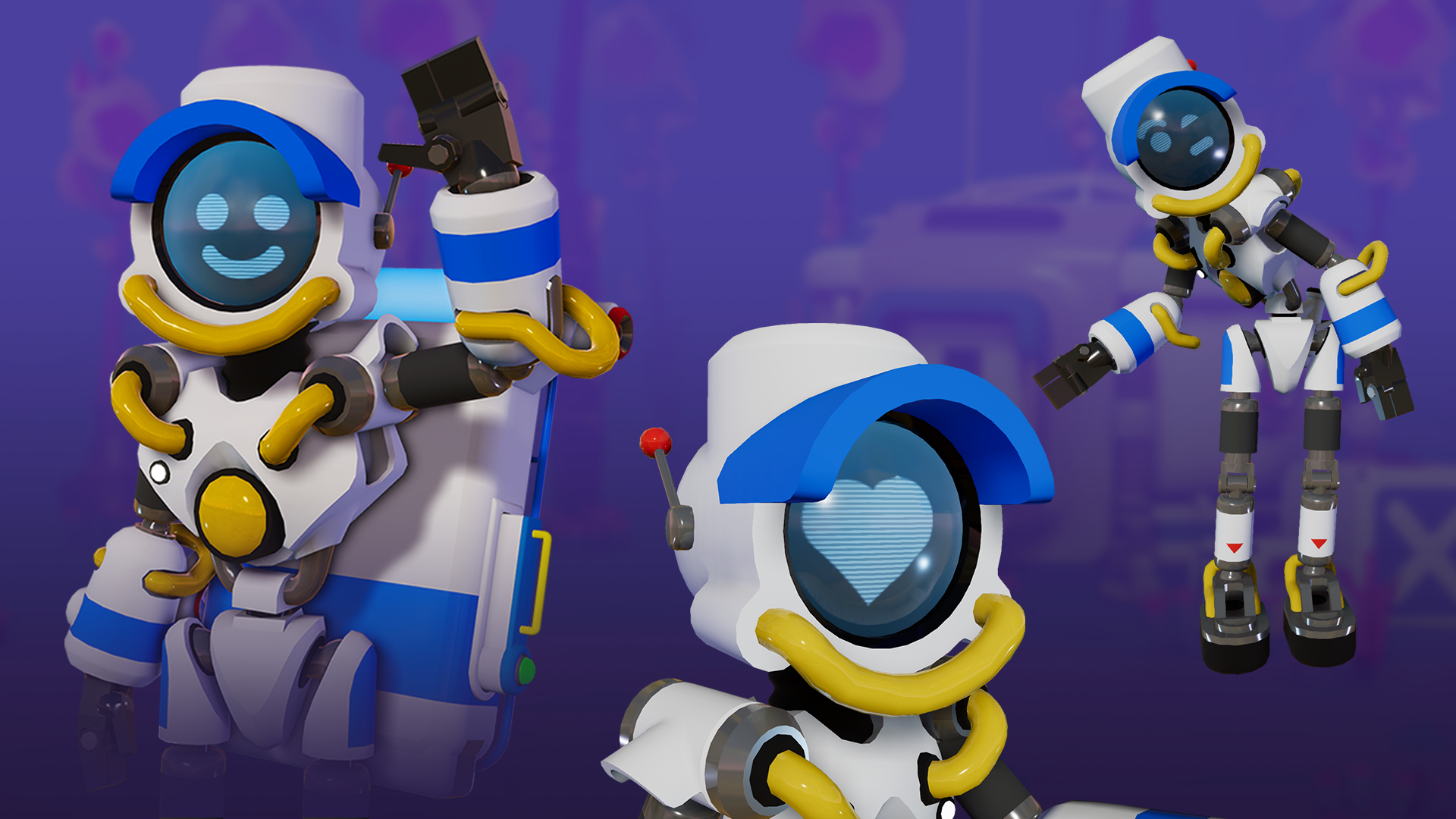 We can't to see all the new things that players create using these new tools. Thanks so much to everyone who sent us suggestions related to Automation up to this point, we think you all will be really happy with the suite of tools we are giving you to make massive automated space bases. See you on June 24th!
-jt