Release Date (no for real this time)
Yo!
The day has come when we can finally tell you when Satisfactory will be available on steam!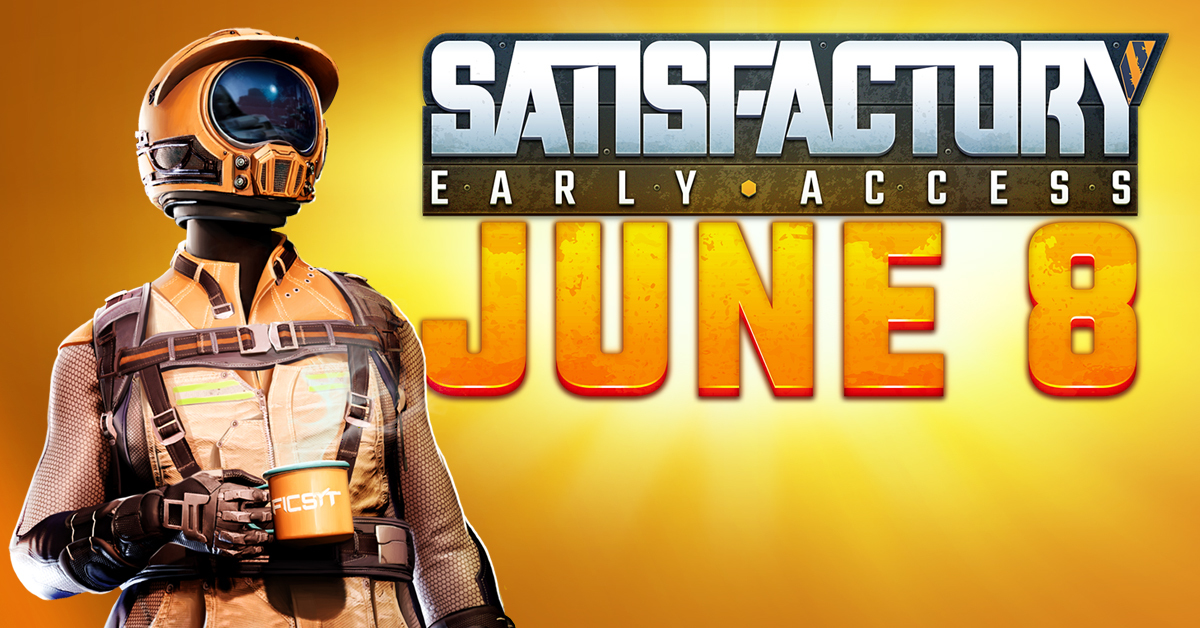 You can expect Satisfactory on steam Monday, June 8!
Yeah we said Tuesday in the past, but we say a lot of things.
I know it's been frustrating that we haven't been able to announce an official date until now (believe me, It's been frustrating for us as well). But we're here now and we're definitely releasing it Monday, June 8 and we're super stoked about that!
Launch Discount
During release we'll also be a running a 10% discount on the game (which is released Monday, June 8)!
Until then (Monday, June 8)! Take care!
Snutt