Contest time! YOU give us your item idea, WE bring it into the game!
Hey there Flippers!
There's a new contest, which is a little more laid back than what we usually do.
We decided to go for it and see if this form of contest is something fun for you guys.
So what's this all about?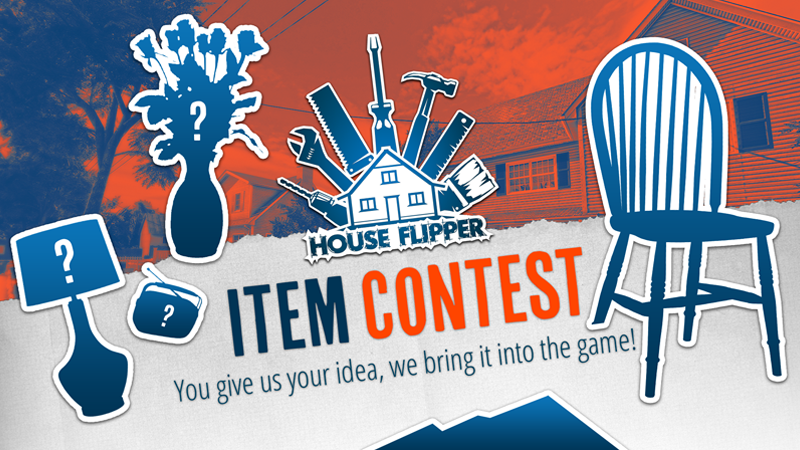 First of all… it's an ITEM IDEA contest, which means you don't need any amazing skills in graphics or any stuff like that to be a part of it!
Yay! Great!
Well… this contest is about YOU having the chance to make US implement any item that YOU can imagine being in the game!
The contest takes place on our official House Flipper Reddit page, right here:
r/HouseFlipperOfficial
Follow this link to read about the rules and get more information on how to take part!
Have fun and best of luck!