Introducing Steam Remote Play Together
Introducing a new Steam feature that lets you play your
couch co-op games with friends over the internet, together.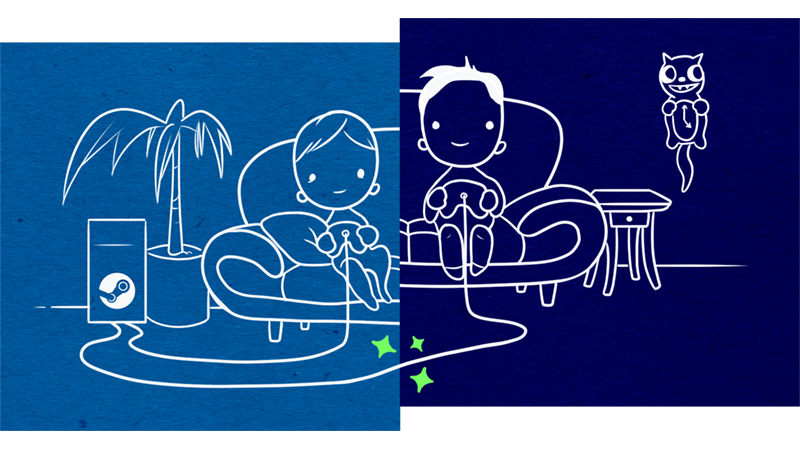 Now in Beta! With Remote Play Together, you can now invite Steam Friends to join your local co-op, local multiplayer, and shared/split screen games online. Up to four players,or even more in ideal conditions, can instantly join in the fun. Only the host needs to own and install the game, while additional players connect through Steam Remote Play streaming technology.
HERE'S HOW IT JUST WORKS
1. Launch your game.
Join Steam Beta, then launch any of your local multiplayer games.
2. Invite your friends.
From your Friends list in the Steam Overlay, select Remote Play Together. Once they accept…
3. You're playing together.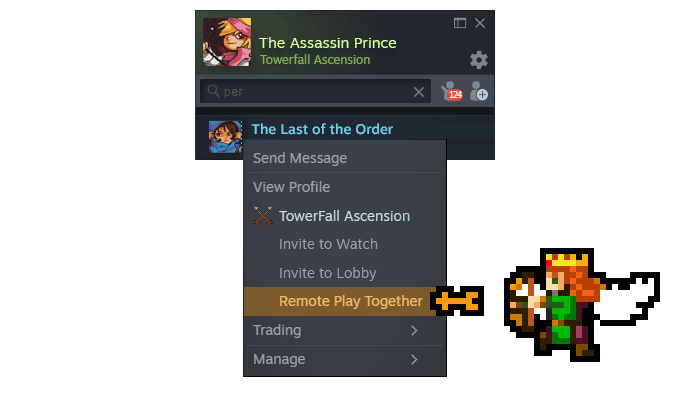 Their controllers will act as if they're plugged directly into your computer, and all your voice chat and game volume options are available in one place.
To keep things simple, only the game is displayed to your Friends, never your desktop or other Top Secret stuff. You can share — or limit access to — the keyboard and mouse. It's your choice.
WITH REMOTE PLAY TOGETHER NOW YOU CAN…
Play local multiplayer games with Steam Friends online
Stream video, audio, input, and voice between players
Use your own controllers, or share control of the keyboard & mouse
Play together across PC, Mac, and Linux
During the Beta we'll be improving network stability and compatibility across a variety of hardware. We're excited to hear feedback from you in our Discussion Forums.
So check out Steam's growing list of thousands of supported titles, join the Beta, and invite a friend to Play Together today!