Borderlands 3 Launch Trailer and Review Round-Up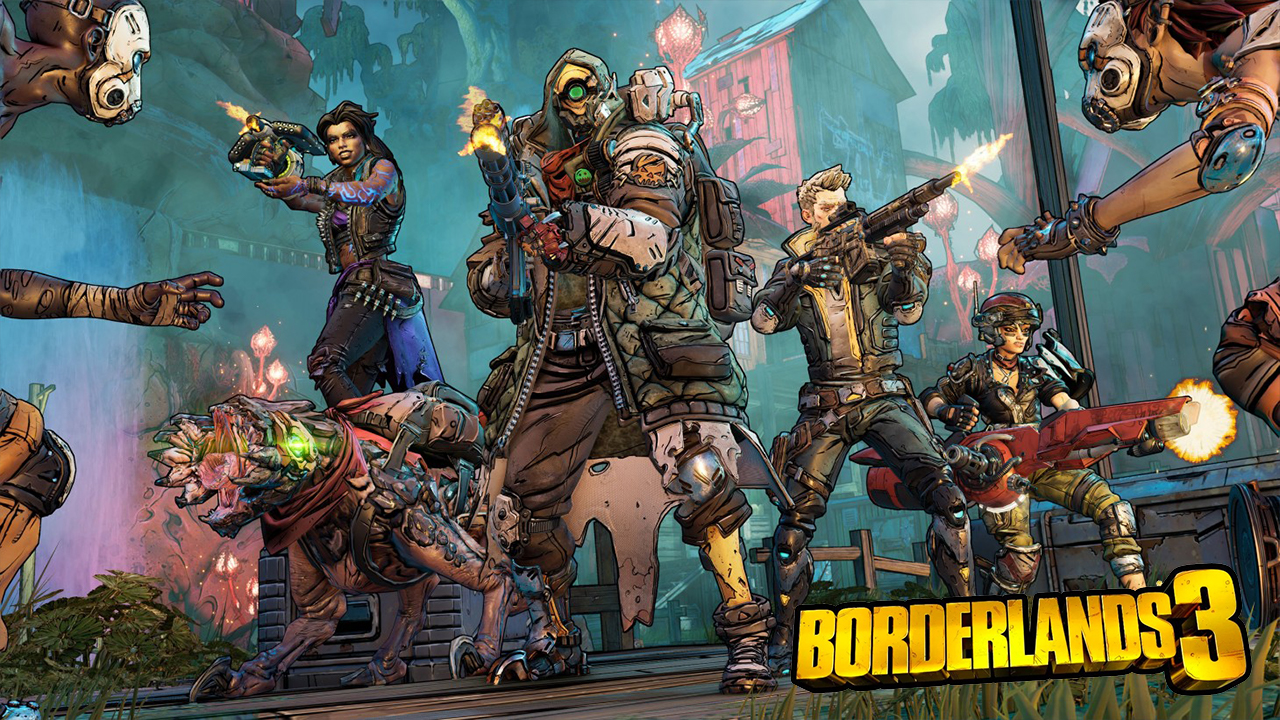 Borderlands 3's launch is just around the corner and the critics have released their verdict on Gearbox Software's latest entry in the looter-shooter series. In case you were wondering if the game is worth playing, especially if you're just jumping into the series, maybe checking out what the critics have to say will help you make up your mind.
---
---
Before we go into the reviews, take a gander at the game's launch trailer below:
"An endless font of bad jokes and cool guns in the series' most vapid story yet, Borderlands 3 skates by on watching numbers fly and goons explode."
– James Davenport
---
"Borderlands 3 sticks to its guns and outdoes itself with an amazing arsenal of weapons, humor, and missions."
– James Duggan
---
"The game's character-driven narrative acts as a satisfying finale for the loot-shooter franchise, and the new mechanics and features–especially the reworked skill trees and weapon manufacturer effects–give you plenty of agency in how you want to play through it."
– Jordan Ramée
---
"Borderlands 3 reminds us that the market still exists for slower-paced single-player games with lots of loot and a variety of combat styles. Gearbox nails this."
– Jason Wilson
---
"Borderlands 3 takes most of the good bits of Borderlands 2 and either rolls with them or improves upon them. It didn't need to reinvent the wheel either, as Gearbox pretty much had the formula figured out the second time around."
– Chris Carter
---
"An old formula executed well, Borderlands 3 rarely takes chances or strays from expectation. Gearbox treads familiar ground in this lengthy adventure, tossing out jokes and guns with equally wild abandon."
– Matt Miller
---
"Borderlands 3 was worth the wait and will be a fixture in this genre for years to come. And I think few fans of the last two will be disappointed when they get their hands on it at last."
– Paul Tassi
---
"Despite the formula growing a bit stale, Gearbox has expanded upon it in the right way, resulting in a great Borderlands experience."
– Mike Williams
---
And there you have it! It looks like the critics are divided when it comes to the game's humour, but that's to be expected. What they do seem to agree on is that if you loved the previous games, you'll most likely love the latest instalment. On the flip side, if you didn't care for the series before, this new entry probably doesn't sport enough changes to win you over.
Borderlands 3 is set to launch on September 13th for PC, Xbox One and PlayStation 4.
---
ALSO ON ALLKEYSHOP NEWS
---
 

Gearbox Software has released the launch schedule for Borderlands 3. Read on to find out when you can preload the game and when you can start playing.
---

The post Borderlands 3 Launch Trailer and Review Round-Up appeared first on AllKeyShop.com.