Check out the Gears 5 Xbox One X Unboxing Plus New Trailers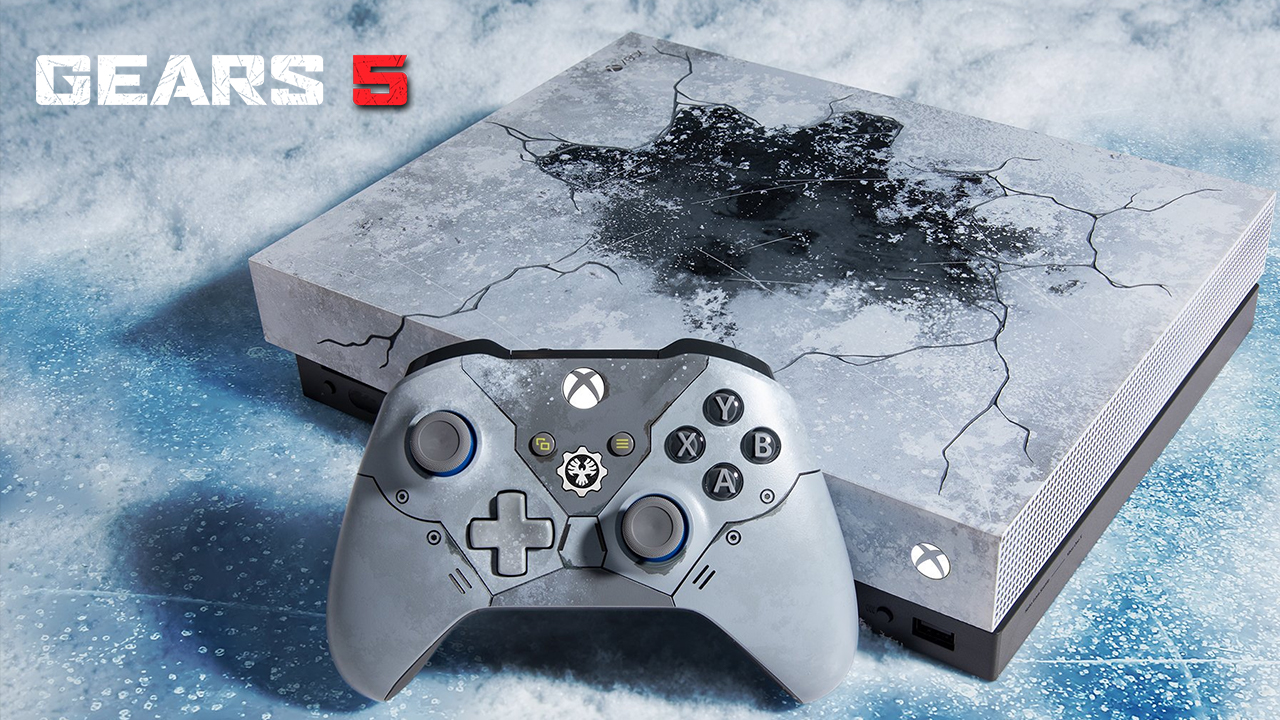 Xbox Game Studios and The Coalition have released a ton of new info for Gears 5 recently. First, they announced that the game has gone gold, which is industry-speak for development has been completed and the game is ready for launch. They also released a new set of videos to get fans even more excited for the game.
---
---
Three new videos were released in total. The first one goes over the new 3-player co-op mode called Escape. The next one details the game's Map Builder which allows players to create their own levels for Escape. Lastly, we get an unboxing for the limited edition Gears 5 Xbox One X bundle which features a themed console, a sweet-looking controller, and the game itself.
You can check out all three videos below:
The Xbox team revealed the game's full achievement list to celebrate the game going gold in a post on the official Xbox website. If you want to find out what sort of challenges lie ahead, you can check out the full list here.
The team also announced that they'll be coming to Gamescom 2019 to give an extended look at the game. They'll be part of the Opening Night Live pre-ceremony to be held on August 19th. They'll be revealing the new Horde mode at around 4 PM BST/5 PM CEST. They'll also be debuting the game's story trailer at around 7 PM BST/8 PM CEST.
Gears 5 is set to launch on September 10th for PC and Xbox One. Pre-orders will net you the Terminator Dark Fate character pack which contains Sarah Connor and the T-8000 from the movie, plus the Vector Lancer Skin and 7 days of Boost. You'll need an active Xbox Game Pass subscription plus an Xbox Live Gold subscription for Xbox One players to redeem the pre-order bonus.
---
ALSO ON ALLKEYSHOP NEWS
---
 

The Gears 5 technical test kicks off tomorrow. Read on to find out how to pre-load the game now, plus other details you won't want to miss.
---

The post Check out the Gears 5 Xbox One X Unboxing Plus New Trailers appeared first on AllKeyShop.com.