Upcoming Games of July 2019
Top Game Releases for July 2019
---
FINAL FANTASY 14: SHADOWBRINGERS is an expansion courtesy of Square Enix. As of July 2, players can indulge in this, the next saga of the critically acclaimed FINAL FANTASY 14 Online. This legendary expansion pack is full of new and exciting features set to provide players with sustained intrigue. Grab a copy and begin experiencing vibrant new environments, exotic new races, and exciting new jobs. Saddle up for a new journey as the Warrior of Darkness.
---
Just Cause 4: Los Demonios is one of the most anticipated expansions of July 2019. This DLC was announced back in May, around the same time a patch was released. With the announcement also came a trailer that did justice in getting potential players hyped for the title. In Los Demonios, Solis is at the mercy of ancient demonic forces that have invaded. It is up to Rico and an all-new demon-killing crossbow to stop them. This expansion is slated for release on July 3rd for PC, PS4 and Xbox One.
---
Developer Cyanide Studio has created a game series in which players get to manage their own team of professional cyclists. The latest instalment is Pro Cycling Manager 2019 which will be available on July 4, 2019. This iteration comes with a redesigned Pro Cyclist mode, improved AI, a revamped user interface and skill system. You will also be able to partake in more than 200 races and 600 stages worldwide, including prestigious competitions like La Vuelta and the Tour de France.
---
July 5, 2019, is a good time to be an Attack on Titan fan as the game based on the hit anime series' sequel will launch on that day. Attack on Titan 2: Final Battle allows players to experience the captivating narrative from Seasons 1 through 3 with more than 40 playable characters. Now you get to combat the Titans using a host of new weapons complimented by omnidirectional mobility gear. Soon you will be soaring freely around the battlefield when the game comes out for, PC, PS4, Xbox One and Nintendo Switch.
---
Desperados III is a modern real-time tactics game developed by Mimimi Productions. This is set to be one of the most sought after games when it drops on the 11th of July as players become magnetized by the ruthless Wild West setting and gameplay. The game lets you command up to five Desperados and utilize their lethal skills according to your playstyle and mission requirements. Desperados III will be available for PlayStation 4, Xbox One and PC.
---
Klei Entertainment has published and developed a unique deck-building rogue-like game named Griftlands. According to the developers, like all other games in their catalogue, the intention is to "make a new experience that's never been made before." Guided by these criteria, it was able to create a unique and interesting game in which you fight and negotiate your way through a broken-down sci-fi world. Griftlands is scheduled for release on July 11, 2019, for PC.
---
On July 18, 2019, Altered Matter's environmental, puzzle, platformer game, Etherborn will become available to Xbox One, PC and PS4 players. This is a game that encompasses exploring and understanding gravity-shifting structures. You will become one with a world where the laws of physics behave in a way that will bend your imagination. Your success is dependent on how well you can apply your understanding of the redefined laws of gravity, as you observe and explore environments teeming with puzzles and wonder.
---
Lost Ember has been the recipient of very positive reviews from many reputable game critics which surprises no one who has seen any of its content. On the 19th of July, you will get to explore a breathtakingly beautiful world absent the trials of mankind. In the game, you play as a wolf with the ability to inhabit and control other animals. You will explore the ruins of long-forgotten civilizations and ancient cultures that tell touching tales of hope, loss, ambition and failure.
---
Wolfenstein: Cyberpilot is one of the more unique games in the Wolfenstein series as it is played in VR and less emphasis is placed on physical combat. In the fight against the Nazis, cyber-warfare is just as important as any and you so happen to be the best hacker available. The game is set in 1980 Paris where you must assist the French resistance by taking control of powerful Nazi war machines. Soon you will be able to burn your way through the City of Love, reducing Nazis to withering corpses.
---
Wolfenstein: Youngblood is estimated to have a very positive reception for a number of reasons. One major reason is it is the first iteration in the Wolfenstein series to adopt a modern co-op adventure setting. The game enables players to merge forces with a friend, each assuming the role of one of BJ Blazkowicz's twin daughters who are on a mission to liberate a Nazi-infested Paris. As of July 26, you will be able to wield a powerful arsenal of new weapons to the demise of the Nazis.
---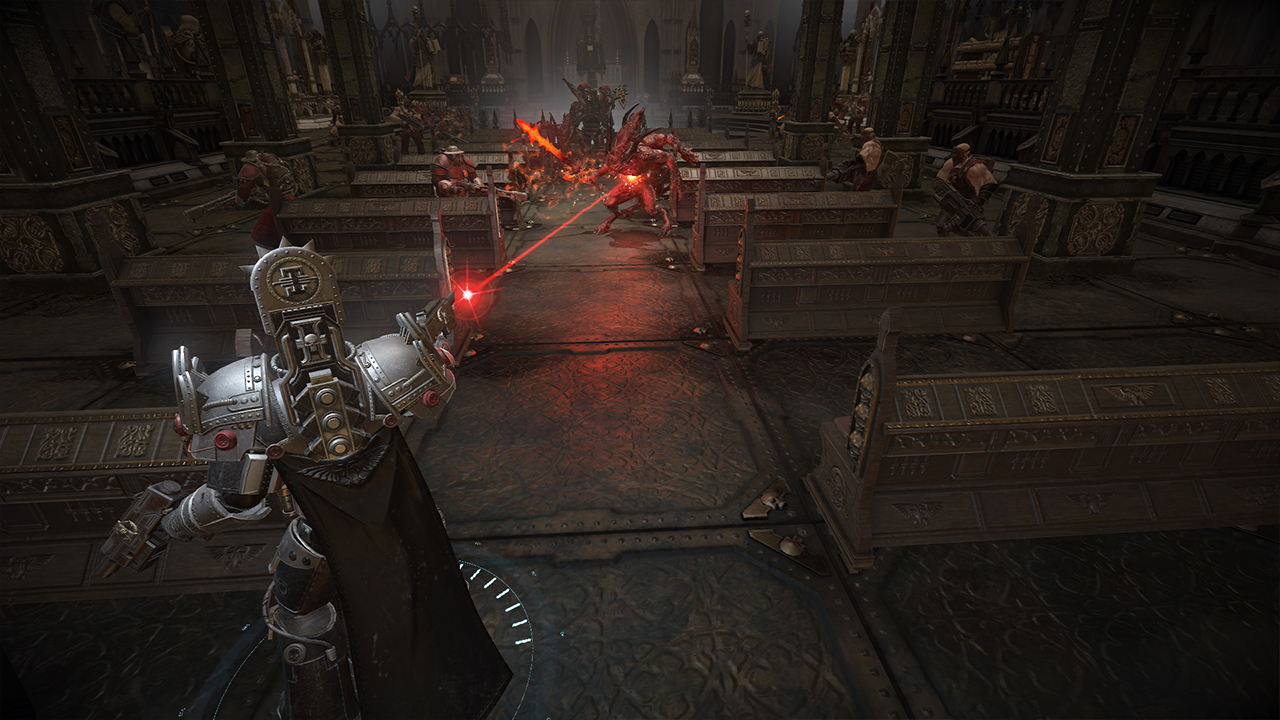 With Warhammer 40,000: Inquisitor – Prophecy, developer NeocoreGames seeks to deliver "a brand new action-RPG experience in the Warhammer 40,000 universe". It is a standalone expansion to Martyr that builds upon the story of Inquisitor in three new chapters. It will come bearing a new Tech-Adept Inquisitor class with its own unique skill tree, a host of new environments and more. This highly anticipated expansion will be released on July 30, 2019, for the PS4 and Xbox One.
---
ALSO ON ALLKEYSHOP NEWS
---
 

Top Game Releases for June 2019: Here are the top upcoming games for the monthof June paired up with our best deals for each one.
---

The post Upcoming Games of July 2019 appeared first on AllKeyShop.com.