Total War Three Kingdoms Review Round-up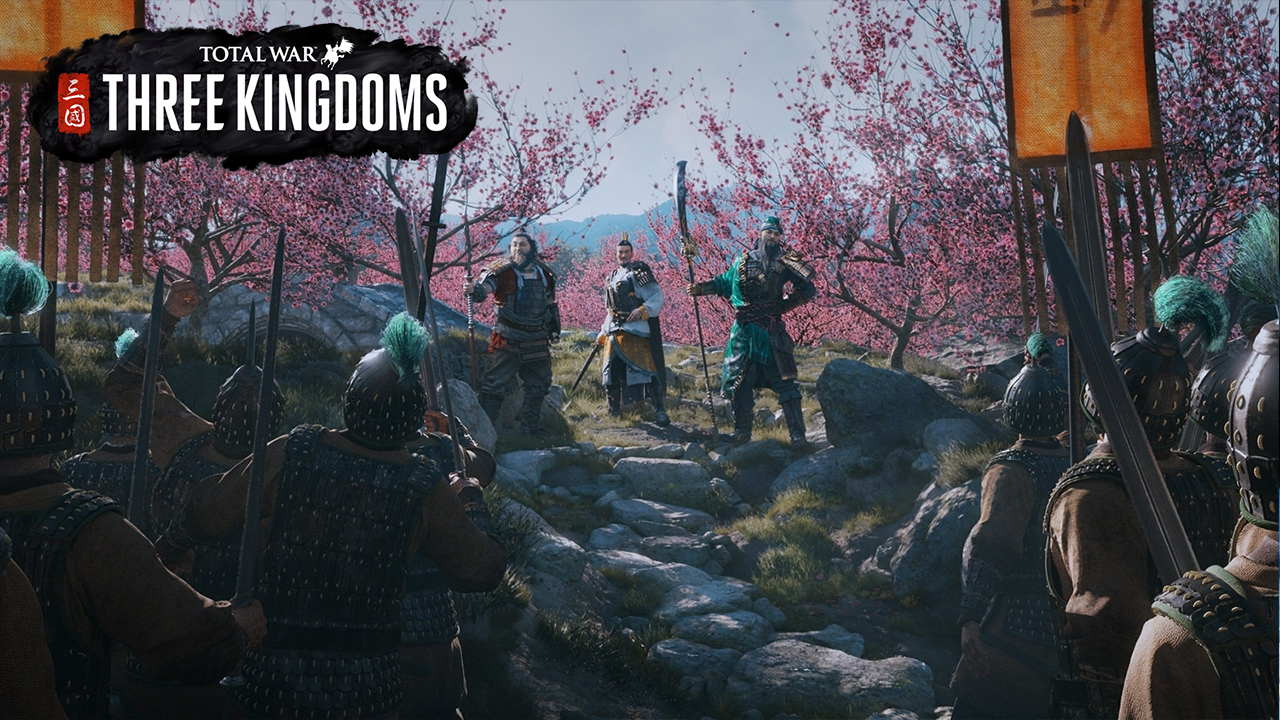 Creative Assembly's latest entry into their long-running strategy series is launching today. Total War Three Kingdoms takes the tried and tested formula of the series into ancient China amidst warring factions and a gruelling struggle for power. But is Creative Assembly's adaptation of the Romance of the Three Kingdoms worth jumping into? Find out what the critics have to say in our review round-up below:
---
---
"Three Kingdoms feels like the rightful evolution of the series, pulling from its roots in historical military tactics to come up with an engrossing modern strategy game that is always a delight, even in its less well-oiled moments."
– Ginny Woo
---
"Beyond best-in-setting and best-in-franchise, Total War: Three Kingdoms is a game that instantly contends for best of the year, or best in its genre."
– Rowan Kaiser
---
"When you zoom in close on the right details, whether it's two generals duelling or an enemy turning the vassal system against you, it's grand."
– Jody Macgregor
---
"Total War: Three Kingdoms uses excellent pacing and strong character mechanics to create a consistently exciting and challenging historical strategy campaign."
– TJ Hafer
---
"With strict historical adherence out the window and a bit of a streamlined tactical combat experience, Three Kingdoms still has a lot to offer the strategy enthusiast."
– Daniel Tack
---
"Total War: Three Kingdoms is as close to flawless as you'll find, with a fantastic balance of 4X strategy and character-focused development and emergent storytelling."
– Chris Wray
---
"With so much to take in and discover the Three Kingdoms makes for not only a fantastic historical experience but is one of Creative Assembly's best turn-based grand strategy games to date."
– Aodhan Gregory
---
And that's it for this review round-up. Total War Three Kingdoms has definitely lived up to its hype and many of the critics agree that it is definitely the best of the series yet. In case you haven't picked up the game yet but want to do so now, make sure to check out the game's page right here on AllKeyShop.com for the best deals you'll find anywhere on the web. Cheers!
---
ALSO ON ALLKEYSHOP NEWS
---
 

Total War Three Kingdoms' launch trailer highlights friendship amidst war as Liu Bei turns to his allies on the battlefield.
---

The post Total War Three Kingdoms Review Round-up appeared first on AllKeyShop.com.