PC Gaming: This Week in Trailers (May — Week 2)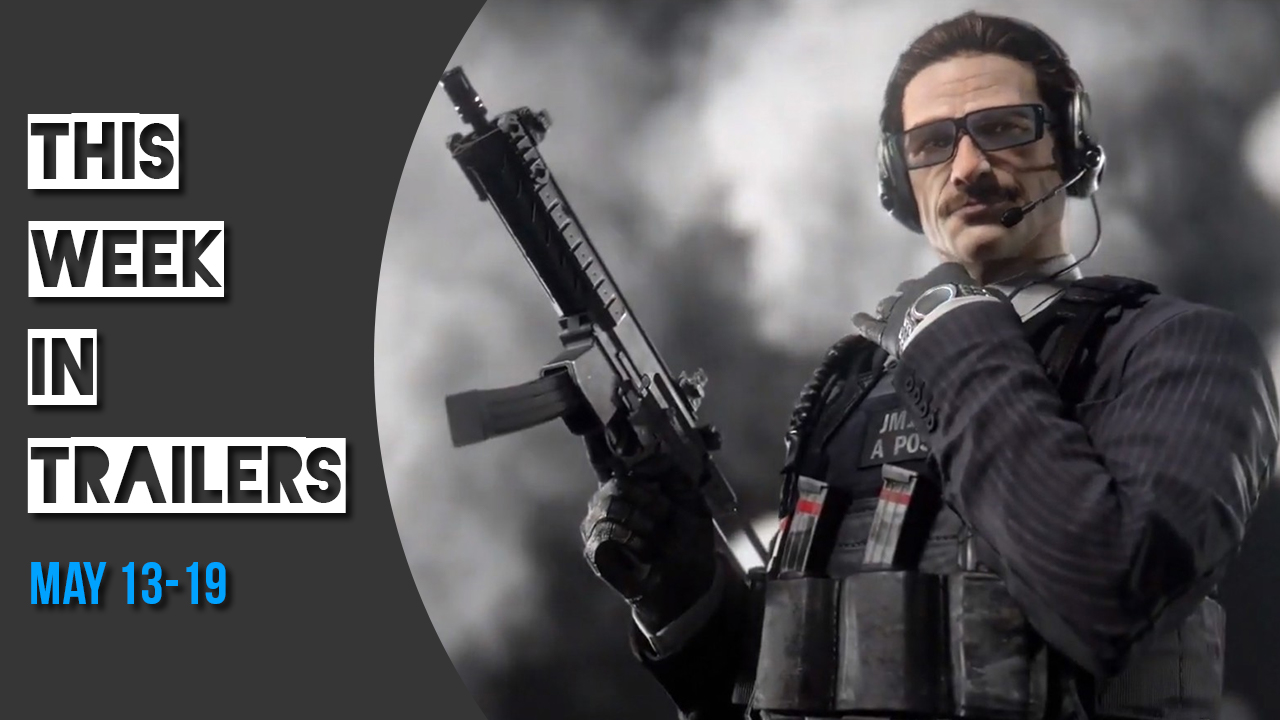 Trailers were a bit scarce in the world of PC gaming this week. Still, we were able to collect a few that should strike the fancies of gamers regardless of what type of games they're into. So, without further ado, here is this week in trailers:
---
Rainbow Six Siege — Operation Phantom Sight: Warden Trailer
---
Ubisoft has released a teaser for the new defender coming to Rainbow Six Siege in the upcoming Year 4 Season 2 update. Warden comes equipped with Glance Smart Glasses and gives off a very James Bond-like vibe, except that the legendary spy probably wishes he could grow a moustache as glorious as the one Warden has.
---
Hearthstone — The Dalaran Heist Overview
---
Hearthstone's latest expansion, Rise of Shadows, adds a new singleplayer adventure called The Dalaran Heist. The mode has gone live and Blizzard put out a new overview trailer that goes over some of the things players should expect when diving into the city-stealing adventure.
---
Total War THREE KINGDOMS — Liu Bei Launch Trailer
---
Total War Three Kingdoms will be launching next week and Sega and Creative Assembly have pre-emptively released the game's launch trailer. The short video focuses on Liu Bei and the friendship and loyalty he receives from his people. These enable him to go toe-to-toe with his enemies on the battlefield.
---
Castlevania Anniversary Collection — Launch Trailer
In case you're feeling nostalgic, you might be interested to know that Konami released the Castlevania Anniversary Collection this week. The collection brings back 8 classic titles from the series for fans to enjoy on modern platforms. The collection also includes a free eBook that shows the history of the series.
---
Vampire The Masquerade Bloodlines 2 — Clan Introduction: Toreador
---
This week, we got a sneak peek at the third clan from Vampire The Masquerade Bloodlines 2 — the Toreador. These fancy bloodsuckers are very partial to good art and exquisite wine. In combat, they prefer speed and flair and even have the ability to charm a room full of mortals into doing their bidding.
---
World of Warcraft — Safe Haven Cinematic
---
While the internet is busy with the beta launch of World of Warcraft Classic, Blizzard dropped a new cinematic teasing the return of Thrall. The cinematic is a sight to behold and is a testament to the legendary skills of those at Blizzard responsible for crafting these shorts.
---
Trine 4 — Modus Indie Access #1: Making the Series
---
This one's not really a trailer, more of a dev diary really. In the first episode of what is most likely planned to be a series, Modus Games talks about what it took for them to bring Trine back to its roots for the fourth instalment. There's also talk of a an Ultimate Collection, which should be the perfect way for newcomers to get into the series.
---
Oddworld Soulstorm — First Teaser Trailer
Oddworld Inhabitants has given us our first glimpse of Oddworld Soulstorm, complete with a bit of gameplay. Soulstorm is an expanded remake of the second game in the series — Oddworld Abe's Exodus. This time around though, the devs will be bringing the original vision for the sequel front and centre.
---
And that's it for this week in trailers. We'll see you again next week for another dose of the most noteworthy trailers to come out in the world of PC gaming. Cheers!
---
ALSO ON ALLKEYSHOP NEWS
---
 

This week in trailers had a bunch of new surprises. From new expansions to weird trailers, here are the best the week had to offer.
---

The post PC Gaming: This Week in Trailers (May — Week 2) appeared first on AllKeyShop.com.