Jump Force Open Beta Kicks Off Next Weekend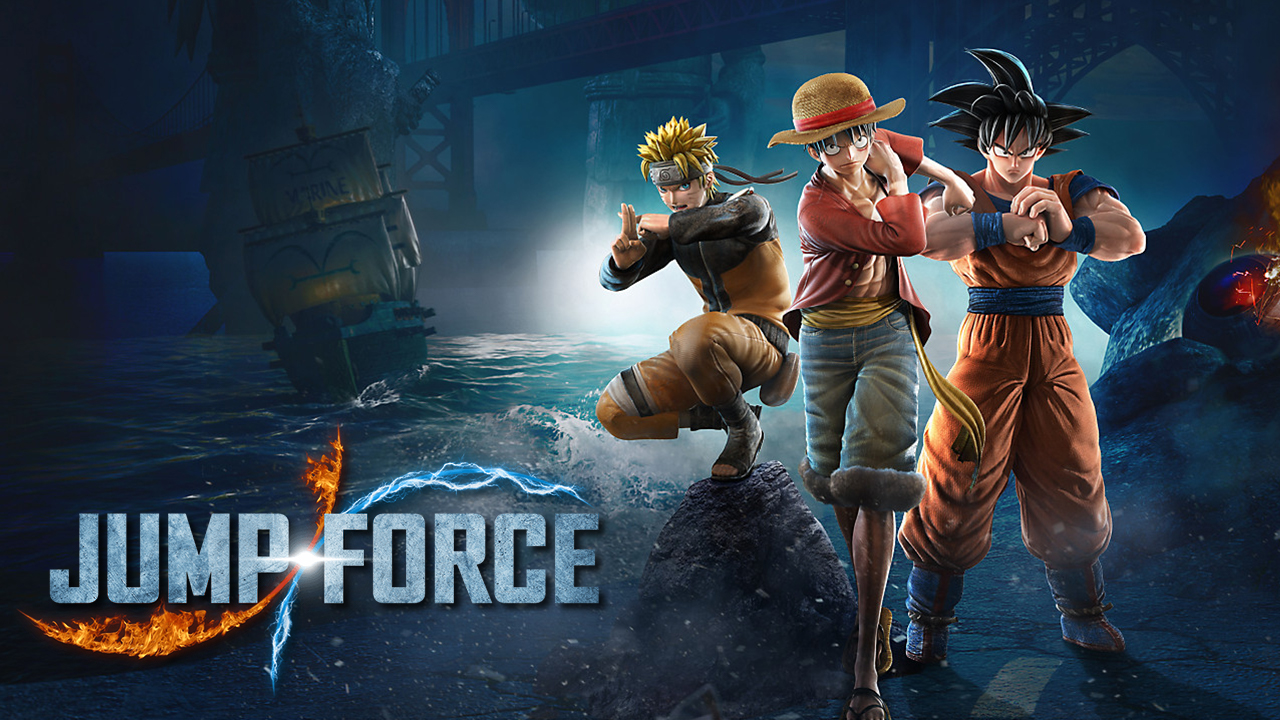 Bandai Namco has announced via Twitter that their upcoming anime crossover brawler, Jump Force, will be holding an open beta test next weekend. The beta will feature the game's online versus mode with 17 characters, 5 stages and 6 preset avatars. It is set to go up on specific intervals spread across 3 days.
---
---
The characters and stages that will be included in the beta were revealed in an image posted with the announcement which you can see below:
Monkey D. Luffy – One Piece
Himura Kenshin – Rurouni Kenshin
Vegeta – Dragon Ball
Frieza – Dragon Ball
Marshall D. Teach (Blackbeard) – One Piece
Toguro (Younger) – Yu Yu Hakuso
Hisoka – Hunter x Hunter
Gon – Hunter x Hunter
Sasuke – Naruto
Pegasus Seiya – Saint Seiya
Son Goku – Dragon Ball
Roronoa Zoro – One Piece
Yusuke Urameshi – Yu Yu Hakusho
Ichigo Kurosaki – Bleach
Rukia Kuchiki – Bleach
Kenshiro – Fist of the North Star
Naruto – Naruto
Players will also have access to 5 stages — New York, Hong Kong, Namek, Matterhorn and Mexico.
The open beta will run from January 18th-20th. It won't be live for the whole 3 days though. Instead, the beta will be divided into 4 3-hour sessions specified in the image below: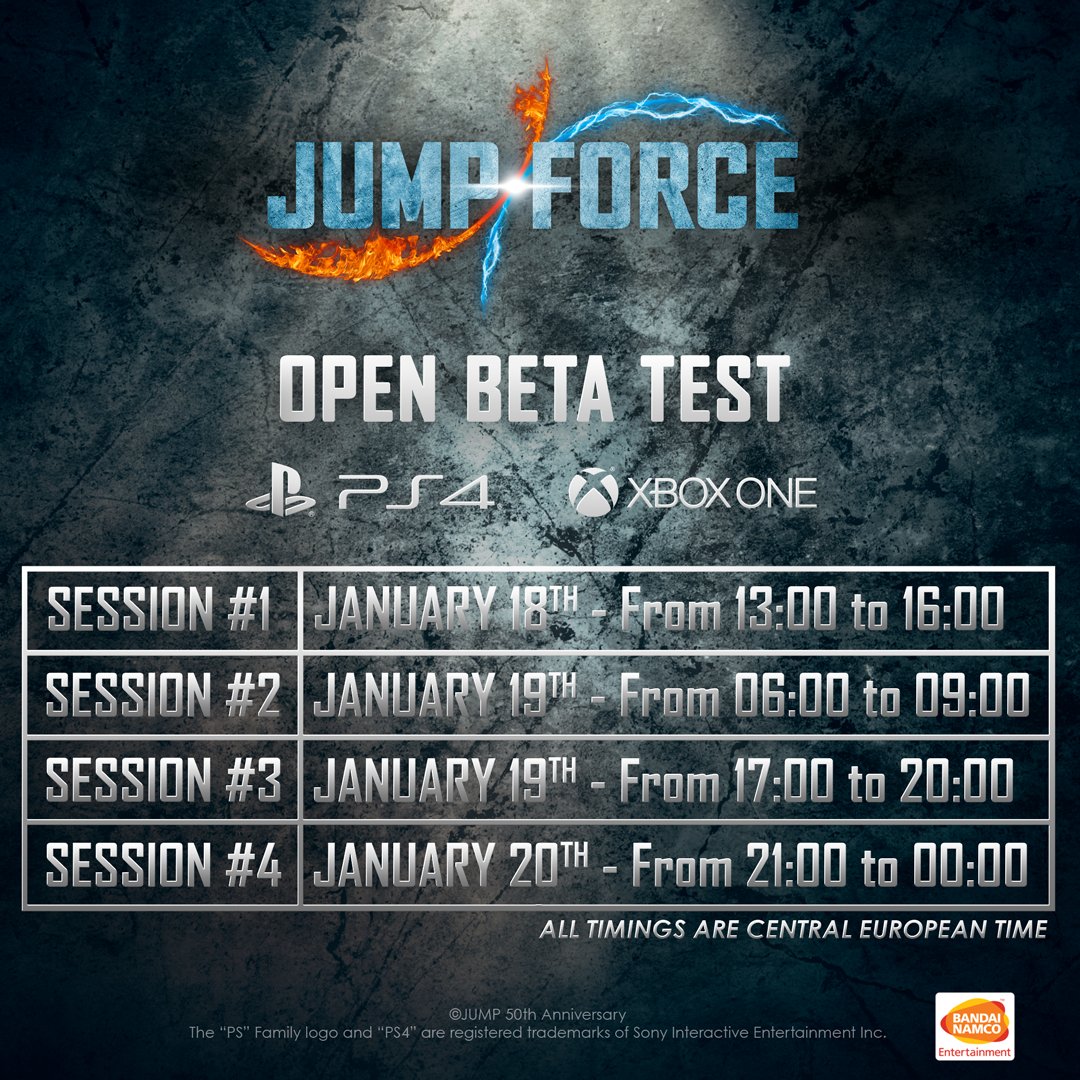 Session 1 — January 18th [12PM-3PM GMT/1PM-4PM CET]
Session 2 — January 19th [5AM-8AM GMT/6AM-9AM CET]
Session 3 — January 19th [4PM-7PM GMT/5PM-8PM CET]
Session 4 — January 20th [8PM-11PM GMT/9PM-12AM CET]
Remember that this is an open beta which means that anybody can join in, no purchase necessary. Unfortunately, PC players won't be able to participate as the beta is limited to Xbox One and PS4. Pre-loading will begin on January 17th.
Jump Force launches on February 15th for PC, Xbox One and PS4.
---
ALSO ON ALLKEYSHOP NEWS
---
Jump Force just got a new trailer showing how players can create custom characters plus and a bit of info on the story. Read on to find out more.
---

The post Jump Force Open Beta Kicks Off Next Weekend appeared first on AllKeyShop.com.