PC Building Simulator Update v0.9.3 – G.Skill speeds into your future rigs!

Hello PC Builders,
We're super pleased to announce that G.Skill is the newest partner to the PC Building Simulator family. You can start building with stylish RAM from their various ranges from today!
This includes the much requested Trident Z RGB range, which arrives alongside the striking Sniper X series, and the popular Ripjaws range amongst others.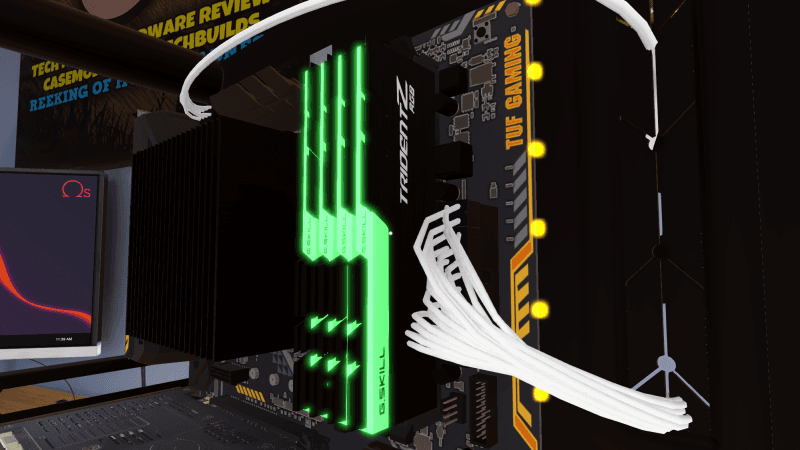 Also in today's update are new CPUs from both Intel and AMD, a whole host of new cases plus a bunch of new cooling options, all alongside a batch of bug fixes.
Build v0.9.3 Highlights
New Parts
G.Skill Trident Z RGB (RAM)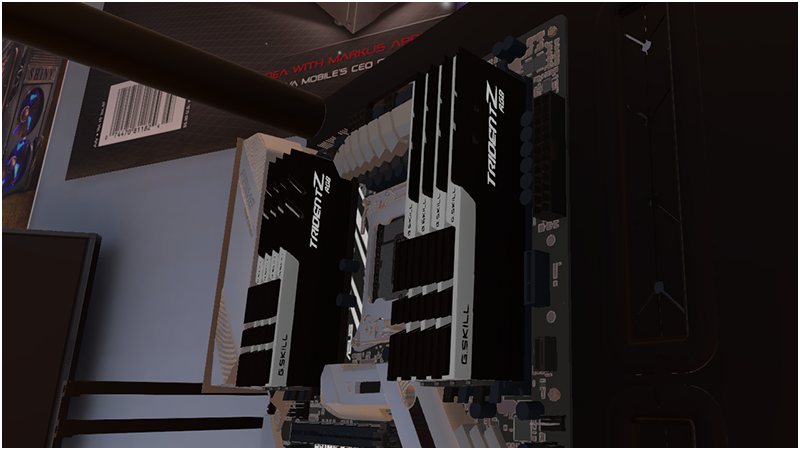 G.Skill Sniper X (RAM)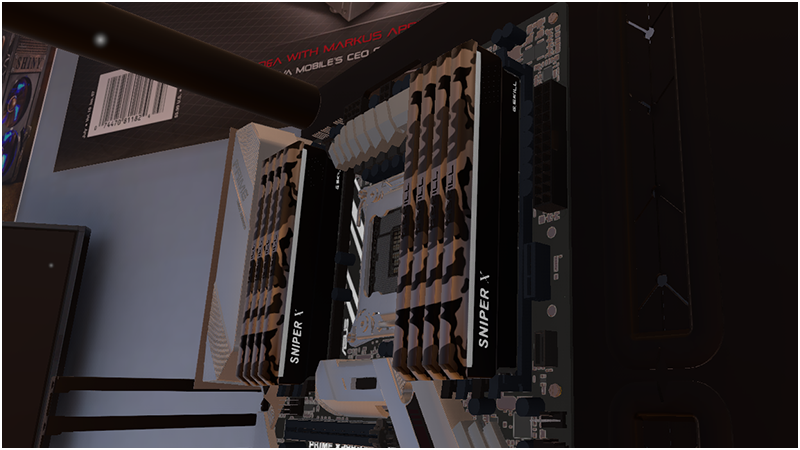 G.Skill Ripjaws V (RAM)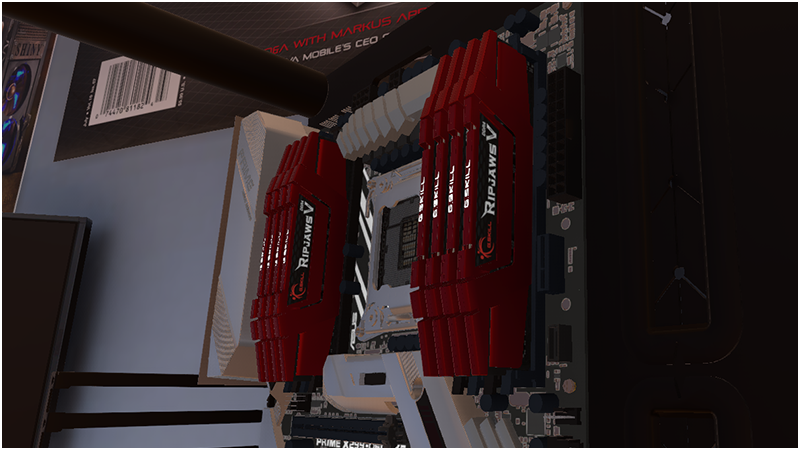 Fractal Design Focus G (Case)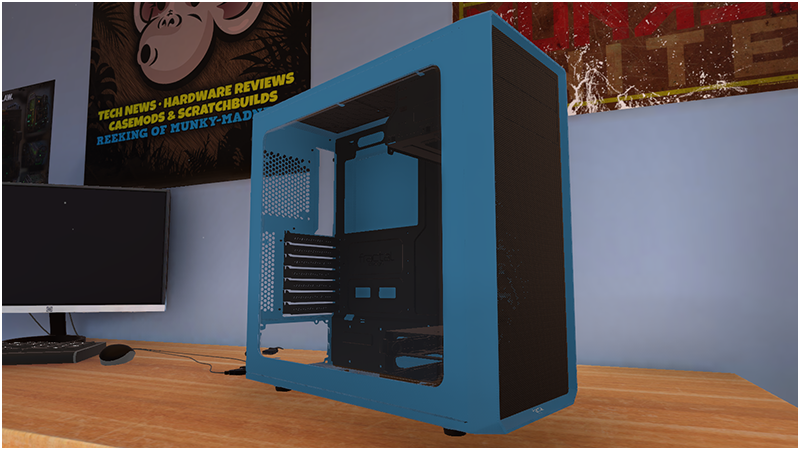 Fractal Design Fractal Design Define R5 (Case)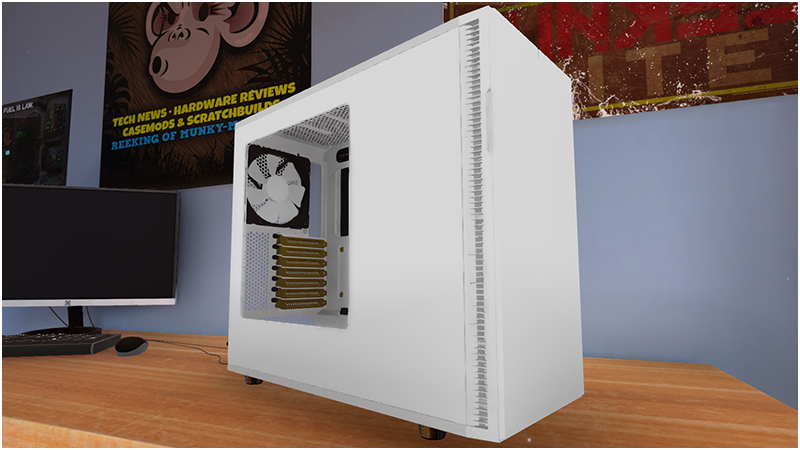 Fractal Design Node 202 (Case)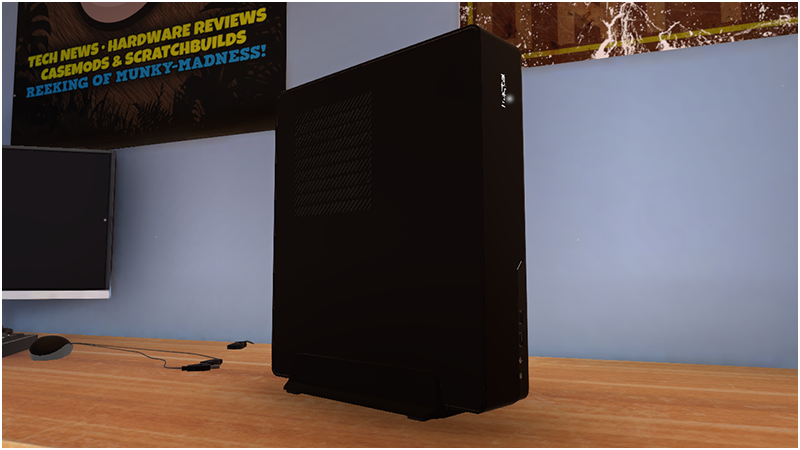 NZXT H200 (Case)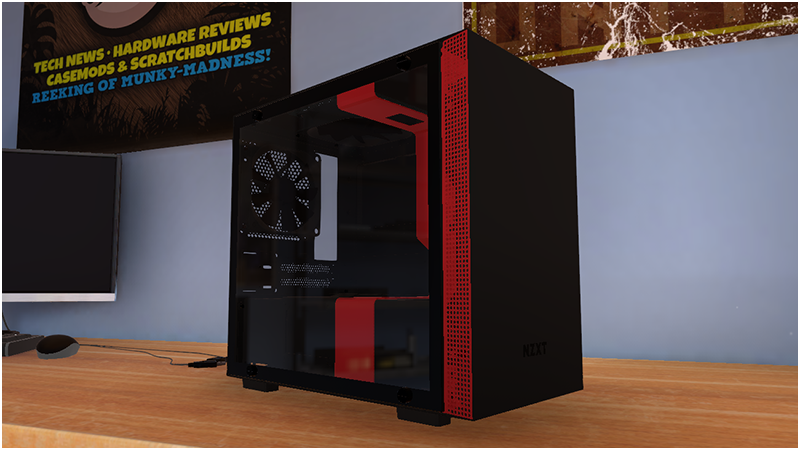 SilverStone LD01 (Case)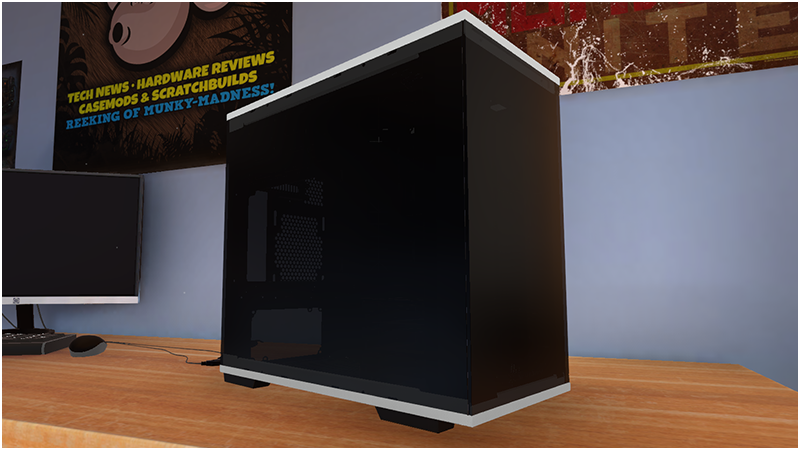 Gigabyte ATC700 (CPU Cooler)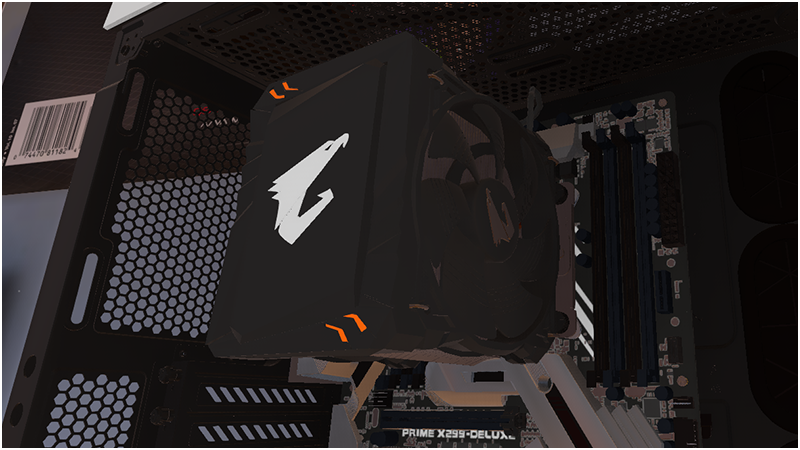 Full Patch Notes:
(Career unlock level is in brackets after a parts/features name, all parts available in Free Build right away)
New CPUs: Intel Core i9-9900K (20), Intel Core i7-9700K (20), Intel Core i5-9600K (20), AMD Ryzen Threadripper 2970WX (28) and AMD Ryzen Threadripper 2920X (28).
New Cases: Fractal Design Focus G (20), Fractal Design Define R5 (19), Fractal Design Node 202 (29), SilverStone RVZ03 (14), SilverStone LD01 (14), Raijintek METIS (12), Raijintek STYX (30), NZXT H200 (29) and NZXT H400 (29).
New Case Fans: ARCTIC F12 / F14 (11) and Fractal Design Silent Series LL 120mm (26).
CPU Coolers: ARCTIC Freezer 12 (13), ARCTIC Alpine 12 / AM4 Passive (14), ARCTIC Freezer 33 (13), Raijintek LETO PRO RGB (11) and Gigabyte ATC700 (11).
New RAM: G.Skill FORTIS (2), Ripjaws 4 (7), Flare X (7), Sniper X (7), Ripjaws V (7), Trident Z (15) and Trident Z RGB (13).
New PSUs SilverStone SX500-G (12) and SilverStone SX650-G (12).
New Motherboard: ASUS ROG ZENITH EXTREME (23).
Updated Free Build introduction text to explain where cases are now stored, in case you missed this before – they are in your inventory now!
Passive CPU Coolers now have an effective air flow statistic to better show their cooling potential.
Fixed a bug that would cause the Continue option to still display on the main menu after deleting all save games.
Fixed a bug with budgets on jobs that request upgrades to run certain programs.
Fixed a bug with the NZXT Kraken X62 not fitting in the front of the NZXT H500.
Unified the camera position when using a monitor across all benches so the view is from the same position.
The missing part of the Raijintek PAEAN USB casing has now returned.
Fixed a bug on the SilverStone RVX01 where you couldn't remove a case panel with certain job computers.
Fixed an issue on the SilverStone PM01-RGB where some SSD drives would clip through the side panel.
Fixed an issue where job computers would create a build that included a HDD in a unusable location on the Fractal Design Define R6 (if you currently have a job PC stuck in this way you will need to reject it and it should not then happen again).
Fixed an issue with the USB drive highlights being in the wrong place on DFL motherboards.
Fixed an issue where it was difficult to remove case fan cables in the top of the Cooler Master COSMOS C700P.
Fixed an issue where the water flow was not being displayed in EKWB TR4 blocks.
Multiple fixes with cables in various configurations.
What's Next?
Lot's of new parts, new partners plus plenty of bug fixes and quality of life improvements.
As we head towards exiting our early access period we need to spend some fixing as many bugs as we can and improving as many rough edges as possible, with the holiday period fast approaching we will be using this quieter time to do just this.
… and yes, RTX GPUs are coming, don't worry.
P.S
Fancy a chance to win an AMD Ryzen 7 2700X CPU & a copy of PC Building Simulator!
For more details on how to enter the giveaway, visit the link below.
https://gleam.io/GTvN3/pc-building-simulator-amd-ryzen-2700x-giveaway
The more ways you enter, the more chances you have to win! The competition is open worldwide.
Happy Building!
The PC Building Simulator Team